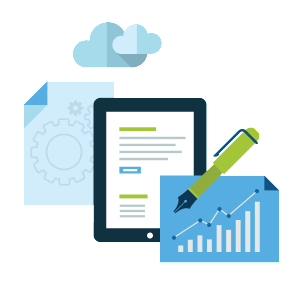 Company online presence analysis vs. competition
A successful, digital strategy is based on a correct analytics setup of your website and your business to maximize your strengths and mitigate weaknesses versus competition.
Complete company analysis
A complete, company analysis and audit includes your site and campaign's research for getting a clear understanding of your industry. It also determines your current position within your marketplace versus your main competitors.
A thorough audit identifies and rectifies any potential obstacles to the performance of your website and helps build the foundation for your wider, digital marketing efforts. The complete analysis provides comprehensive design recommendations, content marketing strategies and a plan that guarantees the support of your business needs and objectives. It also allows us to set and define appropriate aims and goals which plays an important role in your personalized marketing campaigns.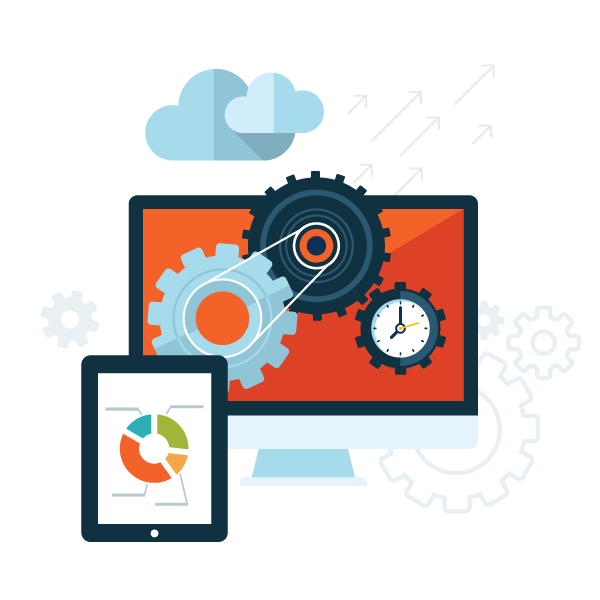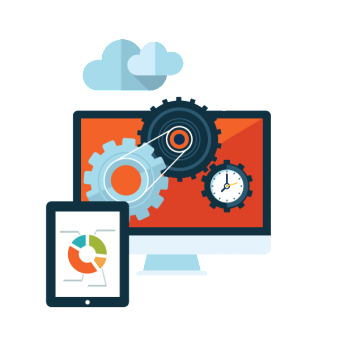 We work closely with our clients when establishing goals and objectives for their online activity. Our team of experts uses a wide range of industry-tested tools, resources and techniques for an accurate analysis of your business, customers and competition. At the end of our analysis and audit, we submit a comprehensive report on our findings, which includes clear and informed recommendations about the next steps to take.
Ongoing performance strategy
The information presented in our reports gives you complete transparency and can subsequently enhance your ongoing, performance-optimizing strategy.
Projects optimizing behavior
We're able to effectively plan projects while optimizing behavior via enterprise technology. All are tailored to be as effective as possible to meet the business needs and commercial objectives of each of our clients.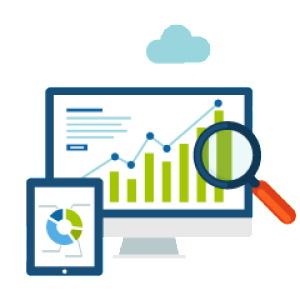 We offer real time analytics, in-page analytics, market analysis, content auditing, competitor auditing, customer auditing, and influencer analysis. We also create "personas", which is an effective way to understand the needs of your users while prioritizing the features and functionality of your personalized strategy for success. Some of the useful features within our analytics program include: custom filters, automated tasks, event tracking, funnel visualization, assisted conversions, visitor flow, reverse goal paths, plus many more services dependent on what your company requires.
Tell us about your project
Let us help you get your business online and grow it with passion
Get a professional analysis/audit of your online marketing and branding strategy tailored specifically to meet your needs.
My cousins live in Atlanta and I go to visit them often. My business caters to both English speaking clients and Spanish. That's when I met Dan Anton at a marketing conference in Atlanta. I was amazed with his level of knowledge on internet marketing and soon began to realize I wasn't able to reach my Spanish speaking clients because I did not have webpages setup to target them. Dan helped guide me through the process and set me up with a monthly plan which has increased our traffic in Google analytics and results in 5-10 new business leads each month, which is a big increase from the 1-2 we got before implementing Atlanta SEO services. Choreography is not only my passion but also my livelihood. I was earning a living but not really expanding my business. I decided it was time to do something different and try a new dance move so to speak in the business world. After learning about Google traffic and Search Engine Optimization I found a video series where Dan Anton was recommended in an Interview. After a 15 minute conversation I knew he had all the right moves...growing rather than just sustaining and it's a very freeing feeling.

Atlanta SEO has been a true partner in my online efforts. I went from barely getting any search traffic, to lowering my social media budget and focusing 80% of my budget not just for SEO because it has repeatedly outperformed all other marketing channels. Of course word of mouth is the best form of advertising, but everyone is now looking on Google and Bing to find what they are looking for, and Dan has delivered big time with a product that gets results. With no long term contracts and verifiable ranking result tracking, it allows me to sleep soundly at night knowing all my ducks are in a row.