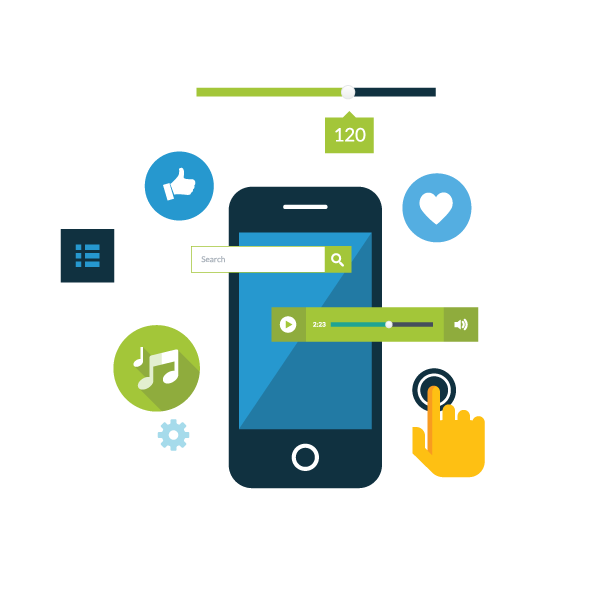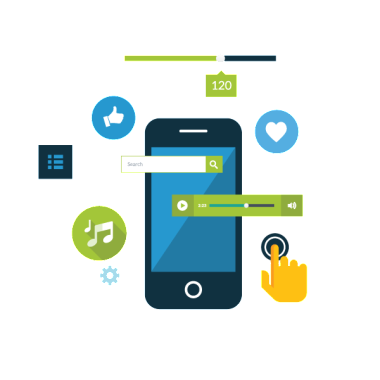 Mobile Marketing in Atlanta GA
New channels and platforms emerge daily, and mobile is taking a strong lead.
The number of smartphone users roaming Atlanta is continuously growing and it far outnumbers PC users, which is why the possibility of reaching the audience of this channel should not be ignored. Mobile marketing creates stronger user experiences that extend beyond the standard banner ad, which can be easily overlooked on a mobile screen, which gives greater possibility to reach the targeted audience anytime, anywhere.
Mobile marketing offers a wide range of opportunities for interacting with Georgia users on a more personal level. Today, we can address a much more specific audience according not just to age, gender and location, but also to interests and mobile browsing data, as well as other factors that give the possibility to reach a specific target segment, within a specific audience profile.
Experts in developing websites, our implementation services are tailored to meet your individual needs. As a leading mobile marketing professional team, we can manage your entire mobile campaign from strategy outline, audience profiling, campaign design and development, right through to delivery and reporting.
42%
Post Engagement Rate Increase
22%
Page Engagement Rate Increase
We provide a bespoke analysis of your mobile marketing strategy tailored to meet business needs. Don't miss out on a huge business opportunity – go mobile!
Mobile First Design
We ensure a great browsing experience for all users with focused efforts on mobile and desktop.
Accurate Targeting
We know the potential for mobile marketing for business success that's why our mobile campaigns are based on accurate targeting.
SMS Campaings
We use a cross-channel approach that integrates various mobile channels including SMS mobile marketing campaigns.
Tell us about your project
Let us help you get your business online and grow it with passion
Contact us and we will provide a Mobile Marketing strategy that will bring significant returns on investment.
My cousins live in Atlanta and I go to visit them often. My business caters to both English speaking clients and Spanish. That's when I met Dan Anton at a marketing conference in Atlanta. I was amazed with his level of knowledge on internet marketing and soon began to realize I wasn't able to reach my Spanish speaking clients because I did not have webpages setup to target them. Dan helped guide me through the process and set me up with a monthly plan which has increased our traffic in Google analytics and results in 5-10 new business leads each month, which is a big increase from the 1-2 we got before implementing Atlanta SEO services. Atlanta SEO has been a true partner in my online efforts. I went from barely getting any search traffic, to lowering my social media budget and focusing 80% of my budget not just for SEO because it has repeatedly outperformed all other marketing channels. Of course word of mouth is the best form of advertising, but everyone is now looking on Google and Bing to find what they are looking for, and Dan has delivered big time with a product that gets results. With no long term contracts and verifiable ranking result tracking, it allows me to sleep soundly at night knowing all my ducks are in a row. Just wanted to say thank you to Atlanta SEO for ranking my website for multiple keywords. After some terrible experiences with companies that specialize in everything (how is that possible?) I realize I needed just a search engine specialist and Dan Anton delivered!