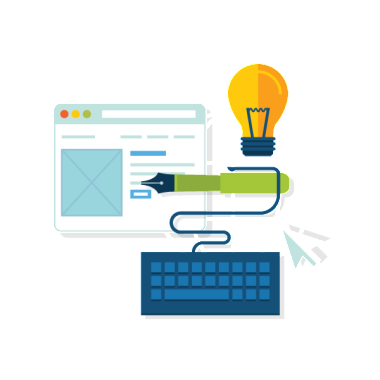 Public Relations Content Marketing Strategy
We tailor a bespoke content marketing strategy for each client, getting them featured in top authority publications with Atlanta Georgia syndication as well as National.
Content Marketing builds communities, inspires engagement and increases rankings via creation and sharing of high quality, problem-solving relevant information, aiming to satisfy business objectives. It helps influence consumer behavior, with the end goal of boosting sales and increasing interaction between the brand and customer.
Content Marketing is an effective way to encourage conversions and its main objective is to build a content strategy to meets the needs of your target audience. It helps you stand out from the competition, provides a great resource to your customers and is highly shareable. Content Marketing is meant to improve your brand profile and online reputation.
Our full-service SEO team integrates content into a complex strategy to increase your site's visibility and conversions.
Industry News
Up-to-date industry related posts that inform, educate and entertain readers leading to an increase in social media engagement, improve your online reputation and gain credibility.
Case Studies
Inspire confidence in your target audience with in-depth reports to summarize projects from start to finish and explicitly document the results achieved in performance measures.
Content Strategy
Achieve your business objectives with a comprehensive business analysis Content Strategy provided by our highly qualified copywriters and analysts.
Interviews Writing
Gain authority in your industry or business by sharing comments from industry experts. Share their expertise and you will immediately see feedback from your audience.
Press Releases
Boost your online profile and increase your website traffic with outstanding newsworthy stories about your brand, submitted to news portals and press release distribution services.
White Papers
Promote your business with high-quality white paper marketing that will substantially increase your social media engagement levels and solidify your position in the industry.
44
Successful Content Strategies
We are aware of the importance of a successful content marketing campaign, which is why we create informative, engaging and persuasive content that captures customers' interest. We tailor a bespoke content marketing strategy for each of our clients.
We provide content that will convince web users to click through to your website for special offers, to purchase your products or contact you about your services, because our experienced copywriters know exactly how to make words sell.
Tell us about your project
Let us help you get your business online and grow it with passion
Attract and persuade your target market and increase your website's visibility in the search engines with the content provided by our professional copywriters.
My cousins live in Atlanta and I go to visit them often. My business caters to both English speaking clients and Spanish. That's when I met Dan Anton at a marketing conference in Atlanta. I was amazed with his level of knowledge on internet marketing and soon began to realize I wasn't able to reach my Spanish speaking clients because I did not have webpages setup to target them. Dan helped guide me through the process and set me up with a monthly plan which has increased our traffic in Google analytics and results in 5-10 new business leads each month, which is a big increase from the 1-2 we got before implementing Atlanta SEO services. Atlanta SEO has been a true partner in my online efforts. I went from barely getting any search traffic, to lowering my social media budget and focusing 80% of my budget not just for SEO because it has repeatedly outperformed all other marketing channels. Of course word of mouth is the best form of advertising, but everyone is now looking on Google and Bing to find what they are looking for, and Dan has delivered big time with a product that gets results. With no long term contracts and verifiable ranking result tracking, it allows me to sleep soundly at night knowing all my ducks are in a row. Choreography is not only my passion but also my livelihood. I was earning a living but not really expanding my business. I decided it was time to do something different and try a new dance move so to speak in the business world. After learning about Google traffic and Search Engine Optimization I found a video series where Dan Anton was recommended in an Interview. After a 15 minute conversation I knew he had all the right moves...growing rather than just sustaining and it's a very freeing feeling.