A full service Atlanta Internet marketing agency
Our Atlanta SEO team develops effective content strategies for forward thinking companies. We have a proven track record in increasing companies ROI through search engine marketing.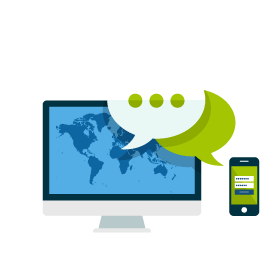 We are dominating multiple markets. Atlanta SEO has offices in NJ and other locations. Dan Anton has been featured on The Military Guide for his service. You can Read Full Article Here. He is a retired Infantry Airborne Army Ranger Major, served two tours in Iraq, receiving two bronze stars for valor in combat. Dan was stationed in Fort Benning GA before founding ATL GA location, and brother Matt Anton in New Jersey.
Featured on (Tap or Click Image for stories):
Matt Anton is the former online marketing manager of Liberty Travel, a billion dollar travel agency, where he was responsible for digital marketing strategy and execution, managing a 250k budget each month.

Cited as a SEO Expert here
Cited by Moz over 6 years ago here
LinkedIn 100+ endorsements and recommendations here
Paid Consultation review from 2013 here
Top 62 Local SEO marketers here
Check out additional reviews and testimonials here

Our team of specialists consistently delivers outstanding results combining creative ideas with our vast experience. We can help you build a sustainable, meaningful relationship with your clients by engaging them with your brand using social media.
We work in areas as diverse as search engine optimization, social media marketing, email marketing and digital marketing. "C.C" Cassandra
Cassandra is our Client relations manager & customer advocate. We love our clients and treat everyone's business as if it was our own. We don't charge extra for excellent service. Allison Greene
Managing Partner & Graphic Designer. This young lady can turn glitter into gold with almost anything. Have your business looking it's best with her creative skills. Dan Anton
CEO & retired Military Veteran. Creates custom Software for clients marketing campaigns. Gregory Wilson
Team Manager. Gregory oversees a team of 20 SEO, Social Media and PPC experts to ensure quality standards are met in all facets.
Karen Jennings
Blogger Outreach & Social Media rockstar. Karen connects your company to the top influencers in the blogosphere and social media Stefanie Lopez
PR and media consultant. Stefanie gets your business listed in top publications and news outlets. Jeffrey Prins
Web Design & Development Expert. Jeffrey has created stunning websites that help convey a brand's message and increase lead conversions. Matt Anton
Matt Anton is in charge of client strategy and execution, optimizing for specific industries, business goals and budget.
O U R    V I S I O N
The most respected Internet marketing agency. We want to change the way businesses speak, listen and share online.
Passionate About Our Clients
Our digital marketing work speaks for itself. We deliver an outstanding service custom-tailored to each and every one of our clients — big or small.