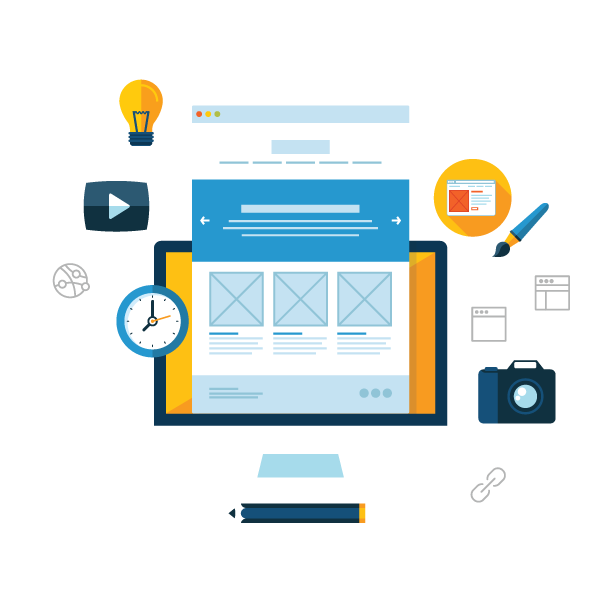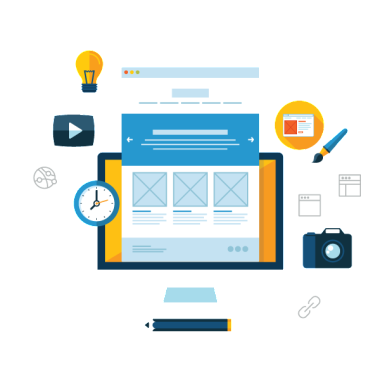 Atlanta Web Design Services
Your website needs to generate leads and be an asset. The role of a website is to attract and engage the user, as well as communicate your brand and raise awareness about a product or service.
Your customers will not give you a second chance to make a first impression
In a digital world, first impressions are vital and an outstanding web design is the key to success. Users enjoy visiting sites that are aesthetically appealing and easy to navigate. Let our team help your site make an outstanding first impression with speed and accessibility.
Mobile applications design
Our agency will get your business noticed in the digital world by using design ingenuity for creating brand personality with a long-lasting impact. We provide various customizable design sets and focus on creating a website to fit your brand while engaging your visitors. Our team presents, revises and collaborates with you until we finalize the perfect design for your needs.
We believe that a close collaboration is the foundation for an outstanding result. Starting with content audits when we assess your needs and requirements to competitive analysis outlining opportunities, we collaborate at each step of the process.
11
Websites for TOP 500 companies
16
Complex intranets for corporations
5
Popular Facebook applications
197
E-mail marketing strategies
9
Experienced Web Development Ninjas
Every company has its unique story and strengths. Our approach is to crystallize the brand message, and convert traffic into loyal life-long customers.
Tell us about your project
Let us help you get your business online and grow it with passion
You'll be proud of your new website and generate new leads for your business.
Atlanta SEO has been a true partner in my online efforts. I went from barely getting any search traffic, to lowering my social media budget and focusing 80% of my budget not just for SEO because it has repeatedly outperformed all other marketing channels. Of course word of mouth is the best form of advertising, but everyone is now looking on Google and Bing to find what they are looking for, and Dan has delivered big time with a product that gets results. With no long term contracts and verifiable ranking result tracking, it allows me to sleep soundly at night knowing all my ducks are in a row. My cousins live in Atlanta and I go to visit them often. My business caters to both English speaking clients and Spanish. That's when I met Dan Anton at a marketing conference in Atlanta. I was amazed with his level of knowledge on internet marketing and soon began to realize I wasn't able to reach my Spanish speaking clients because I did not have webpages setup to target them. Dan helped guide me through the process and set me up with a monthly plan which has increased our traffic in Google analytics and results in 5-10 new business leads each month, which is a big increase from the 1-2 we got before implementing Atlanta SEO services. I worked with Dan Anton to begin SEO initiatives on our company website. Working with us, he successfully navigated technical difficulties we faced, to concentrate on SEO benefits we could influence. From keyword identification, site audits, right through to implementation of innovative SEO smarts he was key in assisting the SEO cause. We liked his work so much, that we eventually brought on our other business assets.